Bloomsbury Street Kitchen
9-13 Bloomsbury Street, Bloomsbury, London WC1B 3QD
Make a Reservation

opens in a new tab
Bloomsbury Street Kitchen
Japanese and Mediterranean small plate dining in London
Discover a distinguished sunrise to sunset destination at Bloomsbury Street Kitchen, serving an exquisite selection of contemporary Mediterranean and Japanese small plates, entrées and specialities, complemented by a diverse variety of wines, sake and signature cocktails.
A perfect setting for dinner or alfresco cocktails on the intimate terrace, Bloomsbury Street Kitchen is also moments away from London's most iconic theatres, museums and boutiques, making it an ideal place to enjoy a relaxed dining experience.
Our design takes equal inspiration from Mediterranean gardens and minimalist Japanese aesthetic. Italian glazed porcelain tiles feature alongside exposed brickwork, whilst herbs and plant life such as Mediterranean olive trees and Japanese sago palms create a dynamic and atmospheric ambience both inside and out.
Bloomsbury Street Kitchen Lounge Bar
Taking cues from a verdant yet minimalist aesthetic, Bloomsbury Street Kitchen's stunning Lounge Bar is the perfect place to enjoy Mediterranean and Japanese small plates, specialities and cocktails.
Rosemary Spritz
A Mediterranean twist on the classic spritz style cocktail, Bloomsbury Street Kitchen's iteration blends Star of Bombay gin and Acqua di Cedro for a touch of citrus, with homemade Mediterranean syrup and a refreshing prosecco finish. The perfect companion on hot summer days.
Christmas Day Luncheon
at Bloomsbury Street Kitchen
May your day be merry and bright in Bloomsbury this Christmas Day, made merrier with an exquisite five-course menu at Bloomsbury Street Kitchen. An exclusive collection of dishes, indulgent desserts and more await.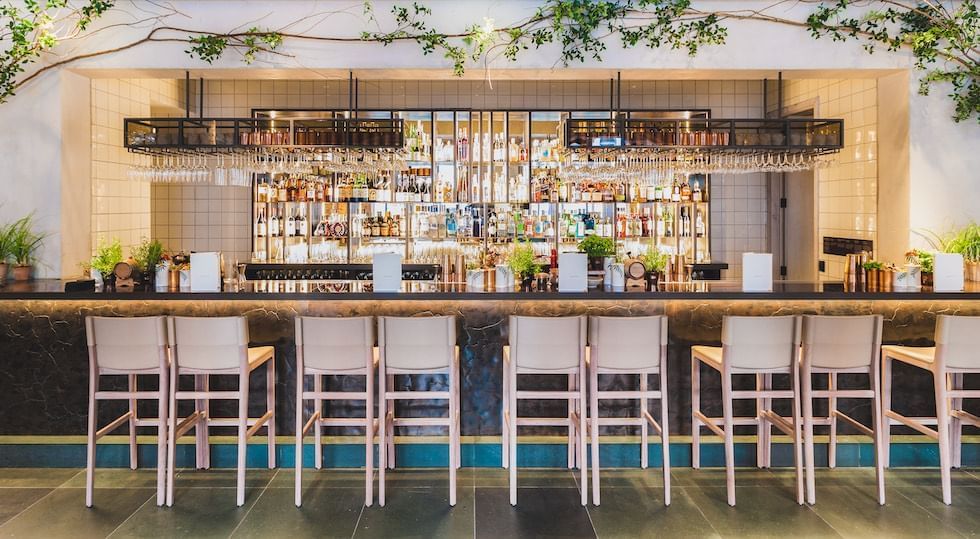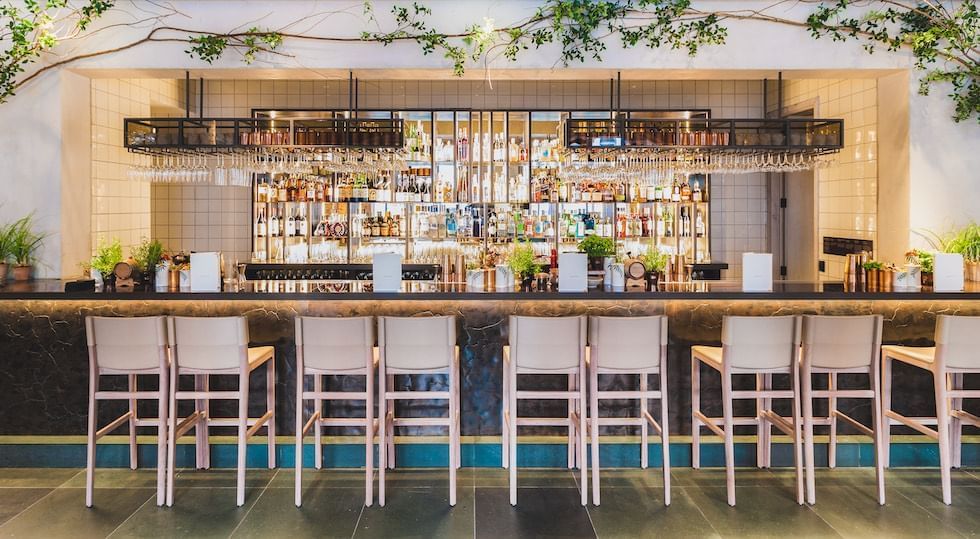 Gift Vouchers
Dining experiences at Bloomsbury Street Kitchen
Opening Hours
Bloomsbury Street Kitchen will run a limited-service operation.
It is with sincere regret and a heavy heart that we have had to make the difficult decision to temporarily offer a limited service.
We sincerely apologise for any inconvenience this may cause. As we believe in offering the best possible service, we wish to invite our guests to experience our Monmouth Kitchen in Covent Garden. We would like to express our appreciation for your continued support and look forward to welcoming our patrons back to all our Kitchens with the service that we are known for.
Breakfast
Monday - Friday
7am – 10:30am
Saturday and Sunday
7:30am - 11am
Bloomsbury Street Kitchen Lounge Bar
Sunday - Wednesday
5pm – 10pm

Thursday - Saturday
5pm – 11pm

Christmas Day
Saturday
12:30pm - 4pm
Evening - Lounge Bar Operation
New Year's Eve
Friday
Lounge Bar Operation until 1am
Read More