About The Kitchens
Our restaurants in London and Manchester
Experience the art of shared dining in the heart of Mayfair, Bloomsbury, Leicester Square, Covent Garden and central Manchester. Our five Kitchens each showcase a selection of contemporary small plates, all complemented by the finest wines and signature cocktails.
As the flagship restaurant, May Fair Kitchen serves the best of Spanish and Italian, while also serving a selection of Peruvian, Mexican, Japanese and Mediterranean dishes from its sister Kitchens. Overlooking London's famous entertainment district, Leicester Square Kitchen's menu offers Mexican and Peruvian small plates, while in the heart of Covent Garden, Monmouth Kitchen delivers exquisite Peruvian and Italian cuisine. Set in London's historical and literary neighbourhood, Bloomsbury Street Kitchen is a popular destination for Mediterranean and Japanese sharing plates. In Manchester, Peter Street Kitchen blends contemporary Japanese and Mexican flavours.
May Fair Kitchen
Welcome to May Fair Kitchen. An intimate, secluded Japanese izakaya and Italian restaurant experience, hiding in the vibrant hum of London's most iconic neighbourhood.
Inspired by the informal izakaya eateries of Japan, May Fair Kitchen's Japanese menu subtly elevates and modernises traditional moriawase, omakase, sashimi, tempura and robata dishes. Discover an unmissable seafood platter and A5 grade Wagyu, carefully sourced from ethical farms and fishmongers.
From Puglia to Parma, the Italian menu takes you on a journey through regional Italy. Fresh pasta, stone-baked pizza and grilled specialities are prepared with simplicity and precision, considering each ingredient to bring out the best of their flavours.
May Fair Kitchen is the flagship restaurant of the award-winning Kitchens brand.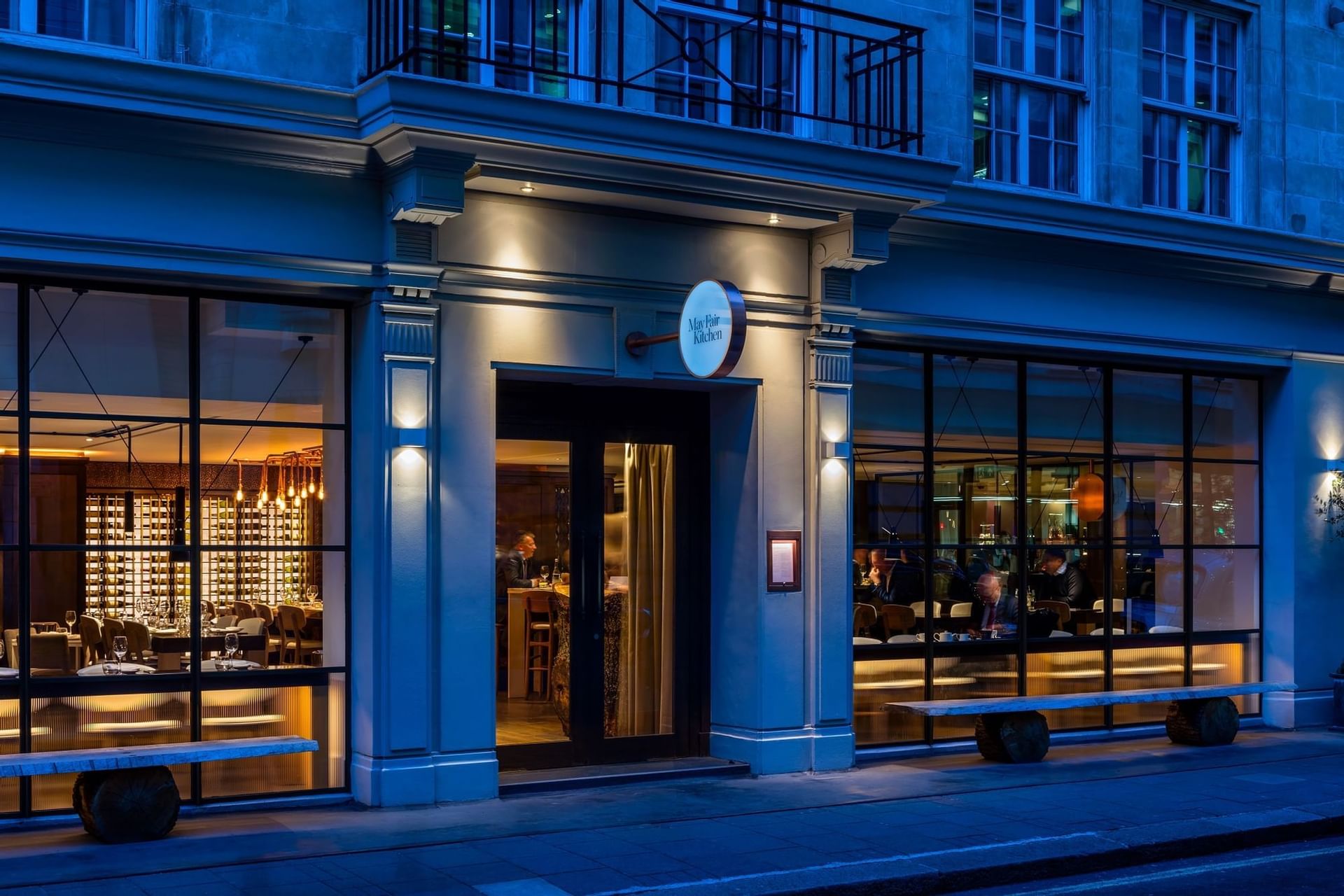 Monmouth Kitchen
A natural scene for dining in London's most vibrant district, Monmouth Kitchen serves a selection of contemporary Peruvian and Italian small plates, entrées and specialities, complemented by fine wines and signature cocktails.

The materials in the restaurant create a relaxed space made for socialising, featuring exposed concrete columns, polished copper and marble tables as well as small-scale crafted vintage furniture. It's a place where refined effortlessness meets contemporary verve.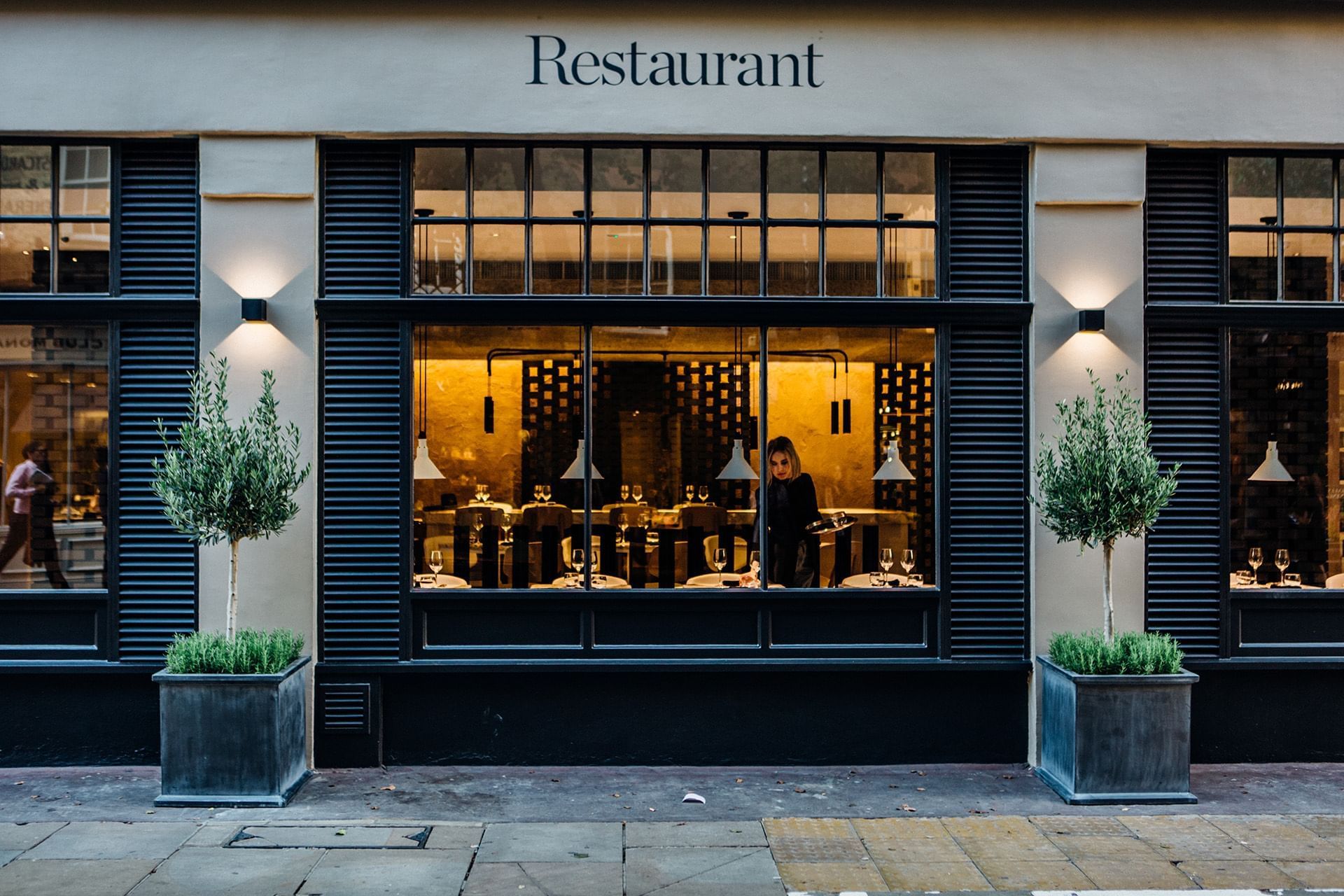 Leicester Square Kitchen
As alive and vibrant as its central London neighbourhood, Leicester Square Kitchen showcases an exquisite selection of contemporary Mexican and Peruvian small plates, entrées and specialities, alongside reserve wines and signature cocktails.

Bridging the gap between authenticity and modernity, the design employs a playful duality between colours and materials, with black and white marble tables contrasting exposed columns and bright metro tiles shining to the backdrop of dark brick walls.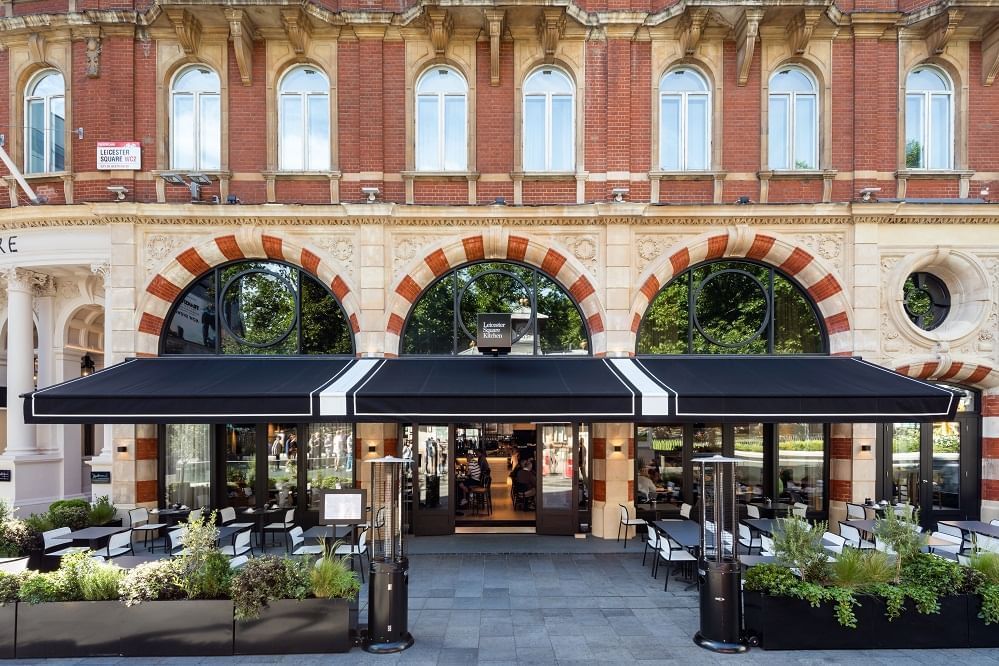 Peter Street Kitchen
Exquisitely presented and beautifully balanced, the menu at Peter Street Kitchen explores fine contemporary Japanese cuisine matched with the heat and zing from a selection of contemporary Mexican dishes, all complemented with the finest wines, sake and signature cocktails.

Set inside the iconic Free Trade Hall, award-winning Peter Street Kitchen captures an atmosphere that breathes modernity and naturalism through its high ceilings with pendant lighting, wooden features, Stella Works marble tables and stacked sake barrels in the bar.
Experience a curated Omakase, where the essence of Peter Street Kitchen's cuisine is presented in a six-course tasting menu created on the day by our talented chefs. For an intimate dinner, you can also book a Hibachi Experience, where a 6-seater table and fire pit provide memorable ambience for a semi-private event.

In 2019, Peter Street Kitchen was awarded the prestigious 'Best Luxury Restaurant in the UK' at the British Restaurant Awards – a testament to its unquestionable position on the Manchester and UK food scene.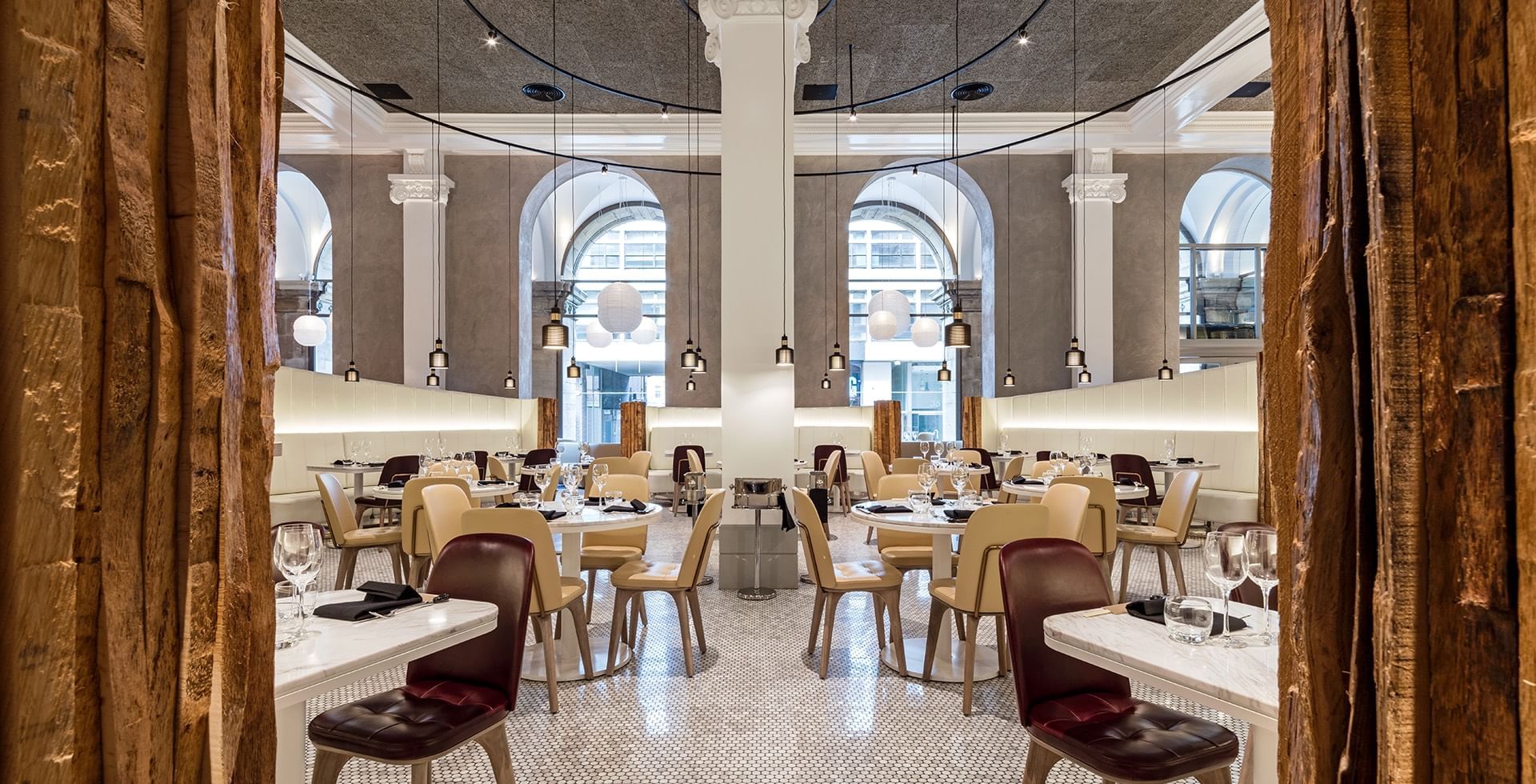 Bloomsbury Street Kitchen
Discover a distinguished sunrise to sunset destination at Bloomsbury Street Kitchen, serving an exquisite selection of contemporary Mediterranean and Japanese small plates, entrées and specialities, complemented by a diverse variety of wines, sake and signature cocktails.
A perfect setting for dinner or alfresco cocktails on the intimate terrace, Bloomsbury Street Kitchen is also moments away from London's most iconic theatres, museums and boutiques, making it an ideal place to enjoy a relaxed dining experience.
Our design takes equal inspiration from Mediterranean gardens and minimalist Japanese aesthetic. Italian glazed porcelain tiles feature alongside exposed brickwork, whilst herbs and plant life such as Mediterranean olive trees and Japanese sago palms create a dynamic and atmospheric ambience both inside and out.