Leicester Square Kitchen
31-36 Leicester Square, London WC2H 7LH
Make a Reservation

opens in a new tab
Leicester Square Kitchen
Contemporary Mexican and Peruvian dining in London's most iconic square
As alive and vibrant as its central London neighbourhood, Leicester Square Kitchen showcases an exquisite selection of contemporary Mexican and Peruvian small plates, entrées and specialities, alongside reserve wines and signature cocktails.

Bridging the gap between authenticity and modernity, the design employs a playful duality between colours and materials, with black and white marble tables contrasting exposed columns and bright metro tiles shining to the backdrop of dark brick walls.
Leicester Square Kitchen Lounge Bar
Perch at our intimate bar and enjoy a taste of Leicester Square Kitchen's contemporary twist on South American cuisine, including small plates, specialities and cocktails inspired by Mexico and Peru.
Ají Margarita
The ideal complement to London's warm summer nights, Leicester Square Kitchen's new Ají Margarita is a refreshing yet spicy twist on the classic, including Verde Momento mezcal, triple sec, pineapple, ají amarillo agave syrup, yuzu, and lime.
Valentine's Day
Treat your date to a romantic evening in the heart of London with Champagne and four wonderful courses of Mexican and Peruvian cuisine.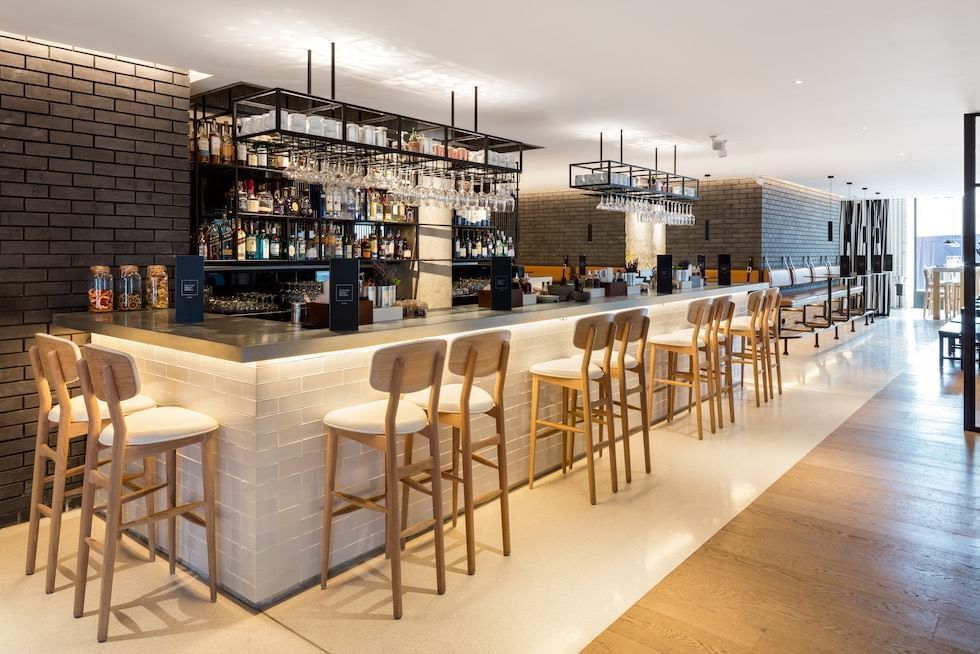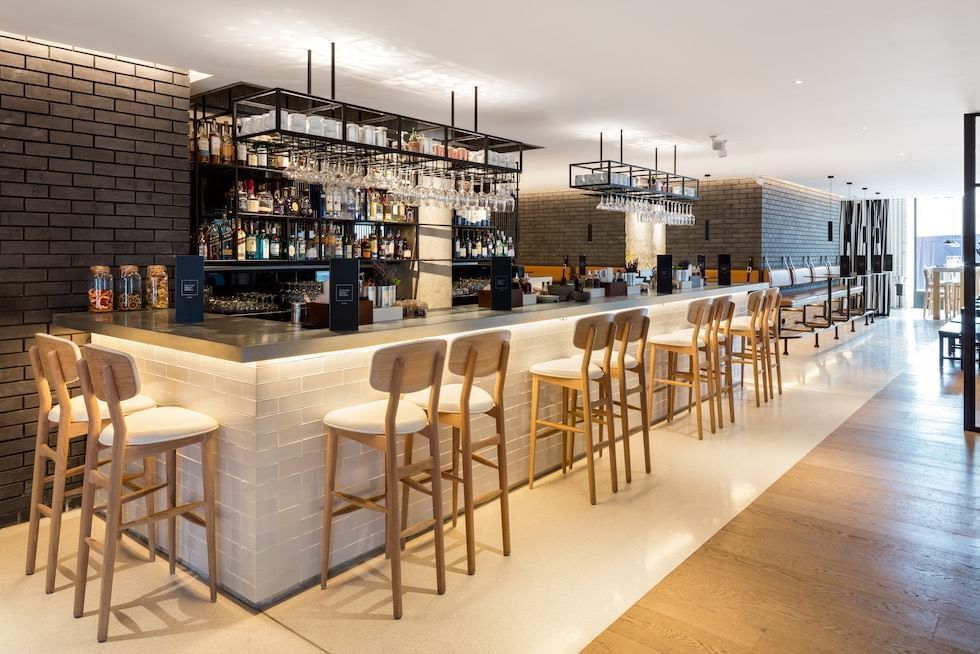 Gift Vouchers
Dining experiences at Leicester Square Kitchen
Opening Hours
After a period of limited service, we are delighted to announce Leicester Square Kitchen will resume full evening service for four days per week from Wednesday 9th February 2022.
Monmouth Kitchen, May Fair Kitchen and Peter Street Kitchen will maintain their full operating hours and menus.
We would like to express our appreciation for your continued support and look forward to welcoming our patrons back to all our Kitchens with the service that we are known for.
Breakfast
Monday - Friday
7am – 10:30am

Saturday and Sunday
7:30am – 11am
Leicester Square Kitchen Lounge Bar
Sunday - Wednesday
5pm – 10pm
Thursday - Saturday
5pm – 11pm
Dinner
* From 9th February

Wednesday - Friday
5pm – 10pm
*Last orders at 10:15pm
All-day dining
* From 9th February
Saturday
1pm - 10pm
*Last orders 10:15pm